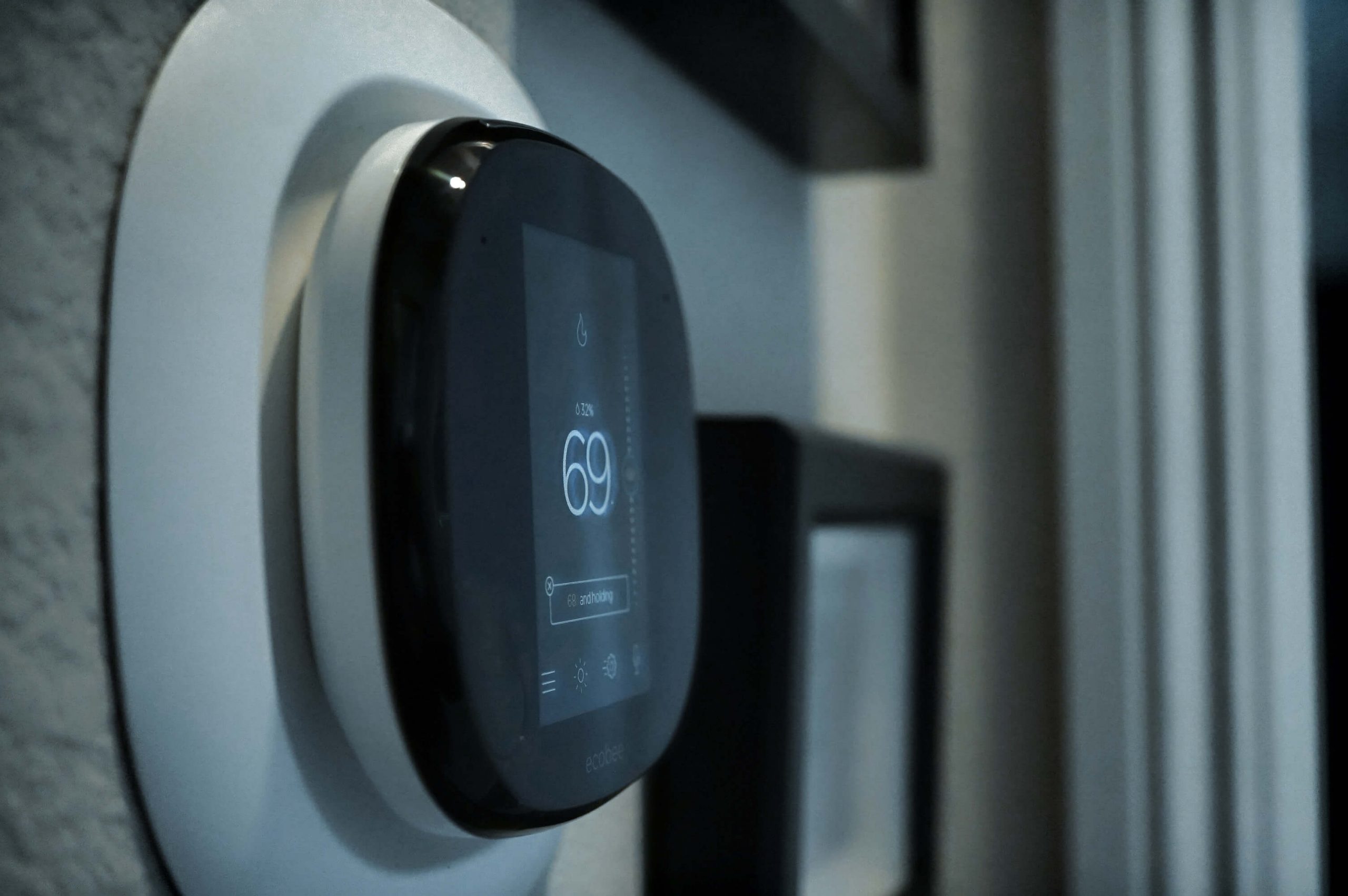 When you regulate your home's temperature to stay cool when it's hot outside and warm when temperatures drop, you'll feel more comfortable in your space. Penco Electric & Generators can install a smart home thermostat for your Chicago house that gives you greater control over your heating and cooling.
Smart home thermostats with Wi-Fi allow you to control the temperature of your home from your smartphone. You can raise or lower the temperature from any location, giving you greater control and allowing you to save on electricity prices. Penco Electric & Generators offers Nest and other smart home thermostats for your Chicago home. Contact us for easy installation of a system that can reduce your energy usage.
Tom added a mesh WiFi system. He always does an amazing job. Spends time explaining and making sure everything is working before and after he leaves. I recommend Penco for all electrical and generator needs, as I use them for both. They do not disappoint.
AM Hanuszewicz
2022-01-25
I highly recommend Penco! Their electrician Tom K. was punctual, professional, clean-cut, courteous, extremely knowledgeable, and patient. He took the time to explain what he was doing, helping put me at ease during a stressful situation. He also deserves to be recognized for properly wearing a mask (nose and mouth covered) and wearing it at all times. Any mess was minimal, which he promptly cleaned up. He's a great representative of Penco! I will 100% use them again within a heartbeat. Fantastic job! Thank you!
George was thorough and didnt just settle on getting the job done but made sure it was done right.
We recently had a Generac system installed by Penco Electric. Their team of professionals couldn't do enough to ensure that we knew the process from start to finish. We couldn't have asked for a better group of installers. They explained and did what needed to be done and made sure that everything done was up to code for future local inspection. After completion, step by step instructions were given as what to expect from the generator. Great experience and highly recommended company.
Professional, courteous, and efficient are the main words that describe the staff at Penco Electric.
Smart Thermostat Services for Residents of Greater Chicago
Across the Chicago area, in places like North Shore, Lake Forest and Lincolnwood, people are embracing the convenience of smart home thermostats. Penco Electric & Generators makes it easy for you to join them. We collaborate with manufacturers such as Nest to offer affordable rates on smart thermostats. We'll help you find the right one for your residence, whether you want a single-room or whole-house solution. Our services include:
Installation: We'll send a crew that will set up your smart home thermostat quickly, getting to your home on time and installing it for your convenience.
Maintenance: Our certified professionals keep your smart thermometer operational with regular upkeep. We also offer emergency services when you have smart thermostat problems, such as software glitches or malfunctioning HVAC systems.
Why Add a Smart Thermostat to Your Home?
Smart thermostats make a welcome addition to most houses in the Greater Chicago area. We'll install top brands that improve your day-to-day life in your home. The benefits of getting a smart thermostat include:
Saving money on energy bills by turning down heating and cooling when you leave your home.
Controlling the temperature in your home remotely, such as when you've been away on a trip.
Tracking home energy usage and seeing how it grows or shrinks over time.
Easy to use and adjust after an initial explanation.
Simple installation and maintenance.
Why Choose Penco Electric & Generators?
Penco Electric & Generators is a Chicagoland leader in smart device installation and servicing. We understand how smart systems work, and we'll provide the installation and maintenance services you need to keep them running correctly.
Our crews do the job right the first time every time. We'll work with you to find the best system for your needs and explain the benefits of different manufacturers' devices. We always arrive on time, and our friendly professionals make the installation process a breeze.
Check out one of our smart thermostat options below.
Nest
Make your home more comfortable with the Nest Thermostat. This smart thermostat is easy to program and control from your smartphone, allowing you to adjust your home's temperature no matter where you are. The Nest Thermostat monitors your heating and cooling systems, alerting you when something isn't right. It can even help you save money on your energy bills by turning the temperature down automatically when you leave the house.
Find a Smart Thermostat Solution That Works for Your Home
Whether you choose Nest or another brand, Penco Electric & Generators wants to help you identify the best Wi-Fi thermostat for your home in Greater Chicago. To get additional information or set up an in-home estimate and consultation, reach out to us online or call 847-475-1231. We look forward to assisting you!