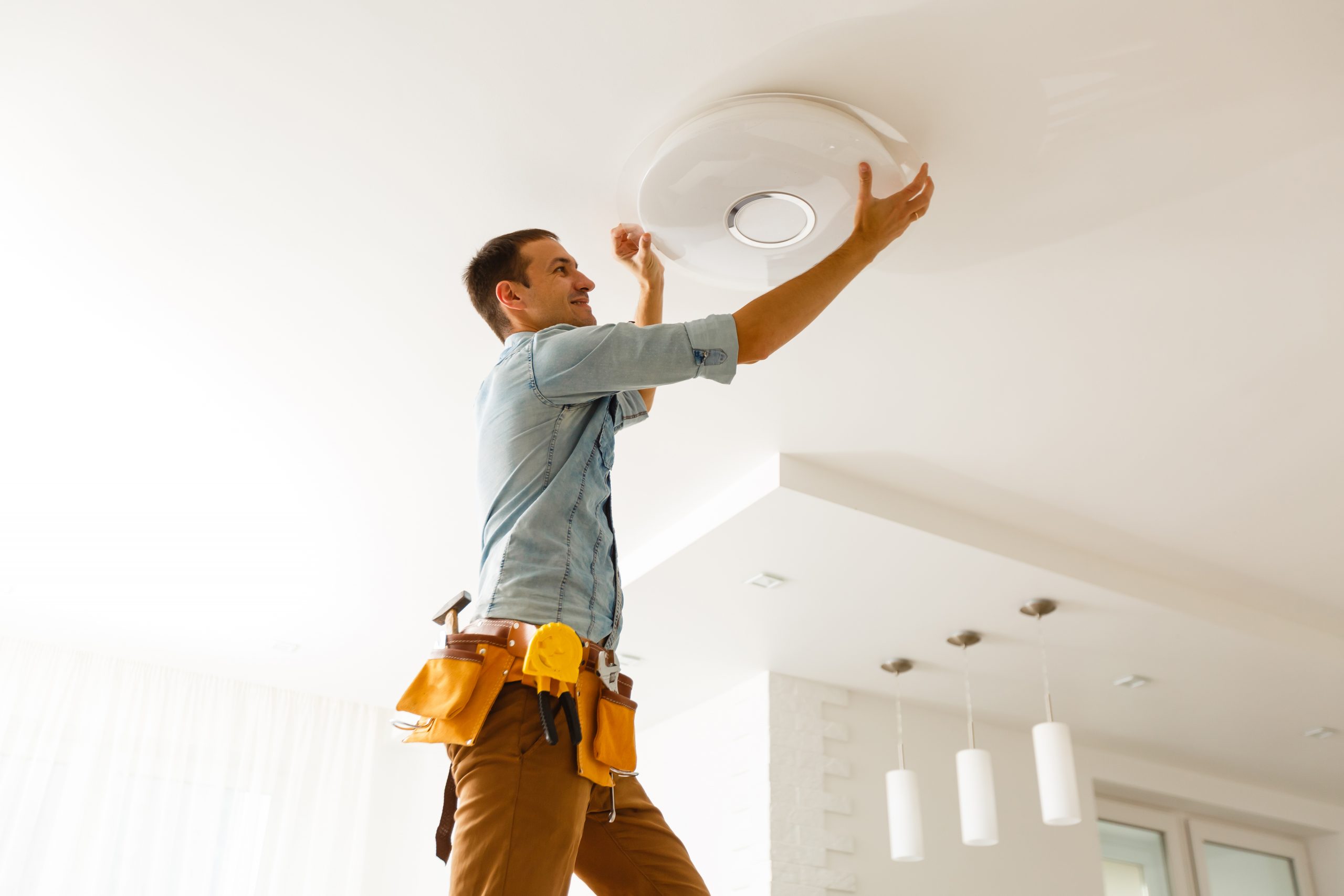 When you have great lighting, your home looks its best and you feel more comfortable. A whole-house smart lighting system from Penco Electric & Generators brings all the perks of fantastic lighting with additional conveniences.
Smart lights connect to your Wi-Fi network for remote controllability from any smartphone. You can turn lights on and off from any location, resulting in substantial electricity savings and other benefits for you.
At Penco Electric & Generators, we carry and service various smart lighting control systems for homes in Chicago that you can trust to brighten your world. Our inventory contains smart systems from leading manufacturers that are simple, effective and easy to install. Call Penco Electric & Generators for whole-house smart lighting in the Chicagoland area.
Tom added a mesh WiFi system. He always does an amazing job. Spends time explaining and making sure everything is working before and after he leaves. I recommend Penco for all electrical and generator needs, as I use them for both. They do not disappoint.
AM Hanuszewicz
2022-01-25
I highly recommend Penco! Their electrician Tom K. was punctual, professional, clean-cut, courteous, extremely knowledgeable, and patient. He took the time to explain what he was doing, helping put me at ease during a stressful situation. He also deserves to be recognized for properly wearing a mask (nose and mouth covered) and wearing it at all times. Any mess was minimal, which he promptly cleaned up. He's a great representative of Penco! I will 100% use them again within a heartbeat. Fantastic job! Thank you!
George was thorough and didnt just settle on getting the job done but made sure it was done right.
We recently had a Generac system installed by Penco Electric. Their team of professionals couldn't do enough to ensure that we knew the process from start to finish. We couldn't have asked for a better group of installers. They explained and did what needed to be done and made sure that everything done was up to code for future local inspection. After completion, step by step instructions were given as what to expect from the generator. Great experience and highly recommended company.
Professional, courteous, and efficient are the main words that describe the staff at Penco Electric.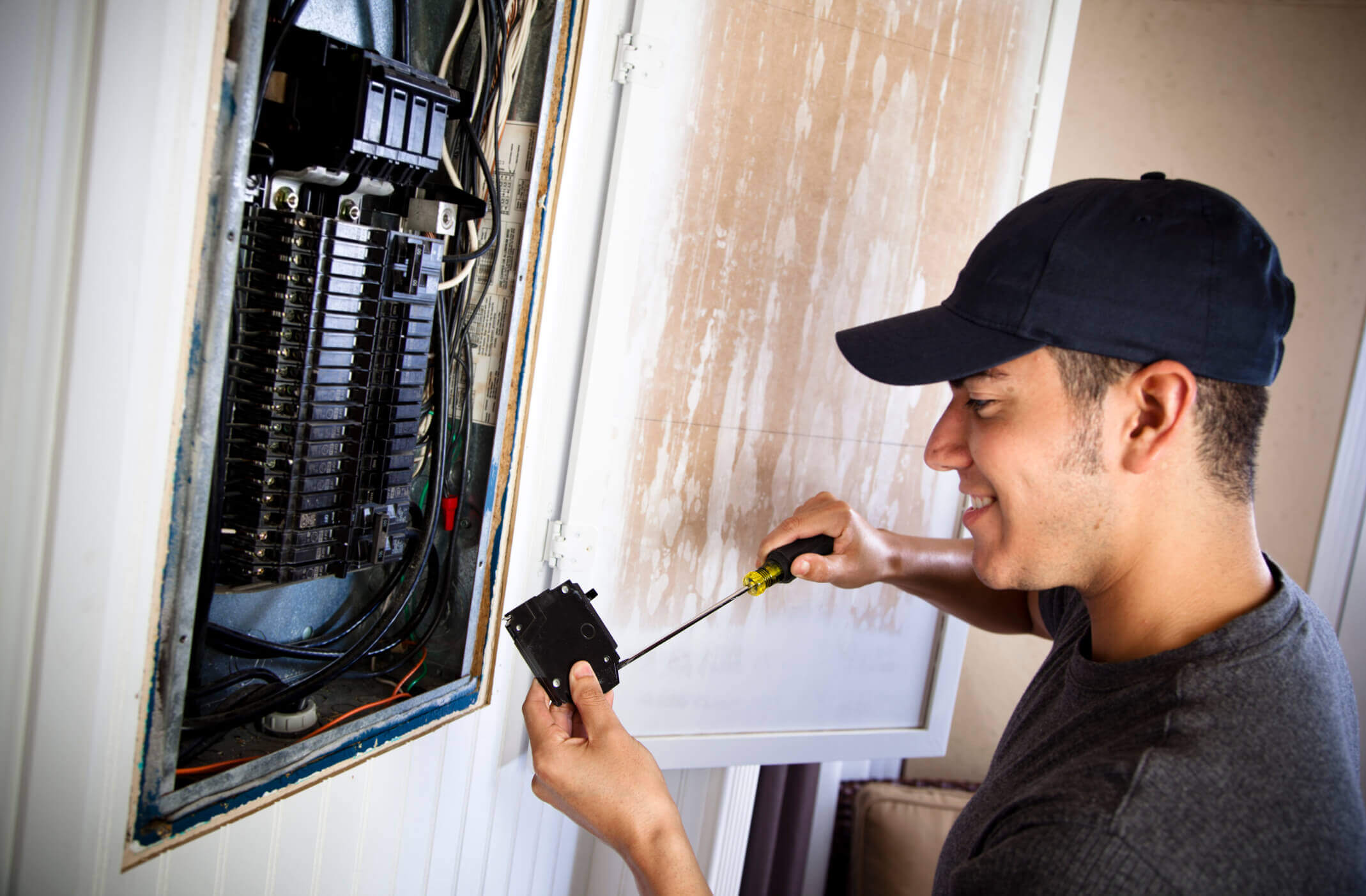 Smart Lighting Services for Greater Chicago Residents
Smart lighting is growing in popularity around the North Shore of Chicago. You can join in on the fun and convenience with Penco Electric & Generators. We work with manufacturers like Lutron to provide smart home lighting and control systems at an affordable rate. Our team is available to help you find the best smart lighting system for your residence, from single rooms to whole-home solutions. Choose Penco Electric & Generators for smart lighting services including:
Installation

Our crew is available to install and set up your whole-home smart lighting system according to your preferences. We'll arrive on time and work efficiently to have your system up and running fast.

Maintenance

Regular maintenance from our team of certified professionals will ensure your smart lighting is fully operational when you need it. We also offer emergency services for timely resolutions of any smart lighting problem.
Perks of Whole House Smart Lighting
These systems are a perfect fit in any Greater Chicago home. We carry top industry manufacturers to give our customers the complete smart lighting experience. Smart lighting and control systems allow homeowners to:
Control lights from any location using a smartphone app.
Adjust brightness and color to set the right mood for any occasion.
Highlight home features through selective lighting and fixture-by-fixture control.
Plan ahead by programming lights to change at different times of the day or night.
Thwart intruders by giving the appearance that someone is always home.
Connect with other smart home systems like shading, temperature control and audio-visual equipment.
Reduce household energy consumption through automatic or remote lighting control.
Why Penco Electric & Generators?
Homeowners in and around the Chicagoland area trust Penco Electric & Generators for all of their smart lighting system needs. As an area leader in installing and servicing smart lighting services for our customers, we have the expertise to equip your home with the best system for your needs. Our crews work diligently and do the job right the first time, every time.
Explore some of our Lutron smart lighting options below.
Caseta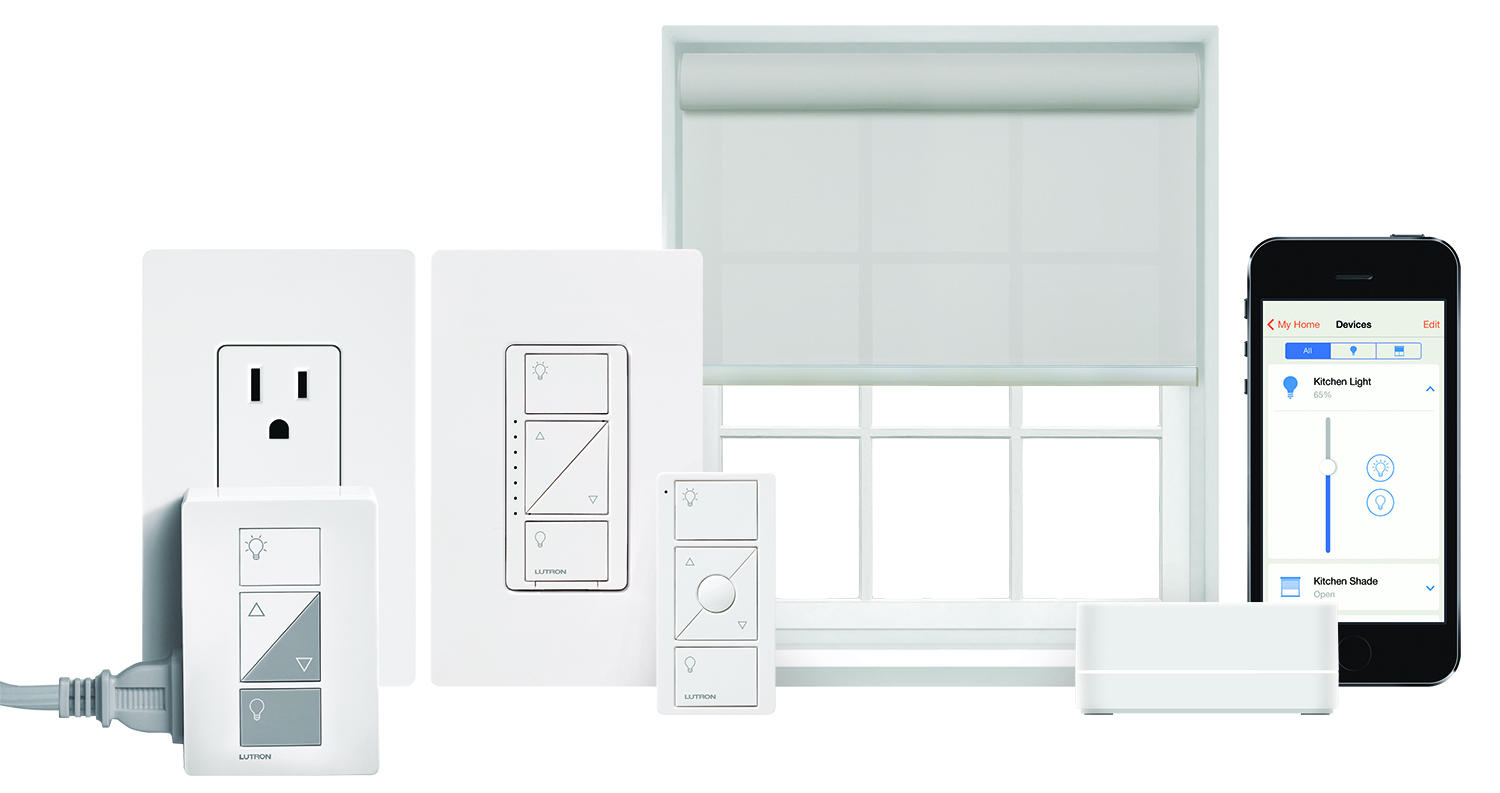 What if you could always walk into a warmly lit home? Or have your lighting automatically adjust when the seasons change? What if you could easily add a light switch where you need one? With Caséta, you can conveniently control your lights by app, remote, voice or at the switch.
RA2 Select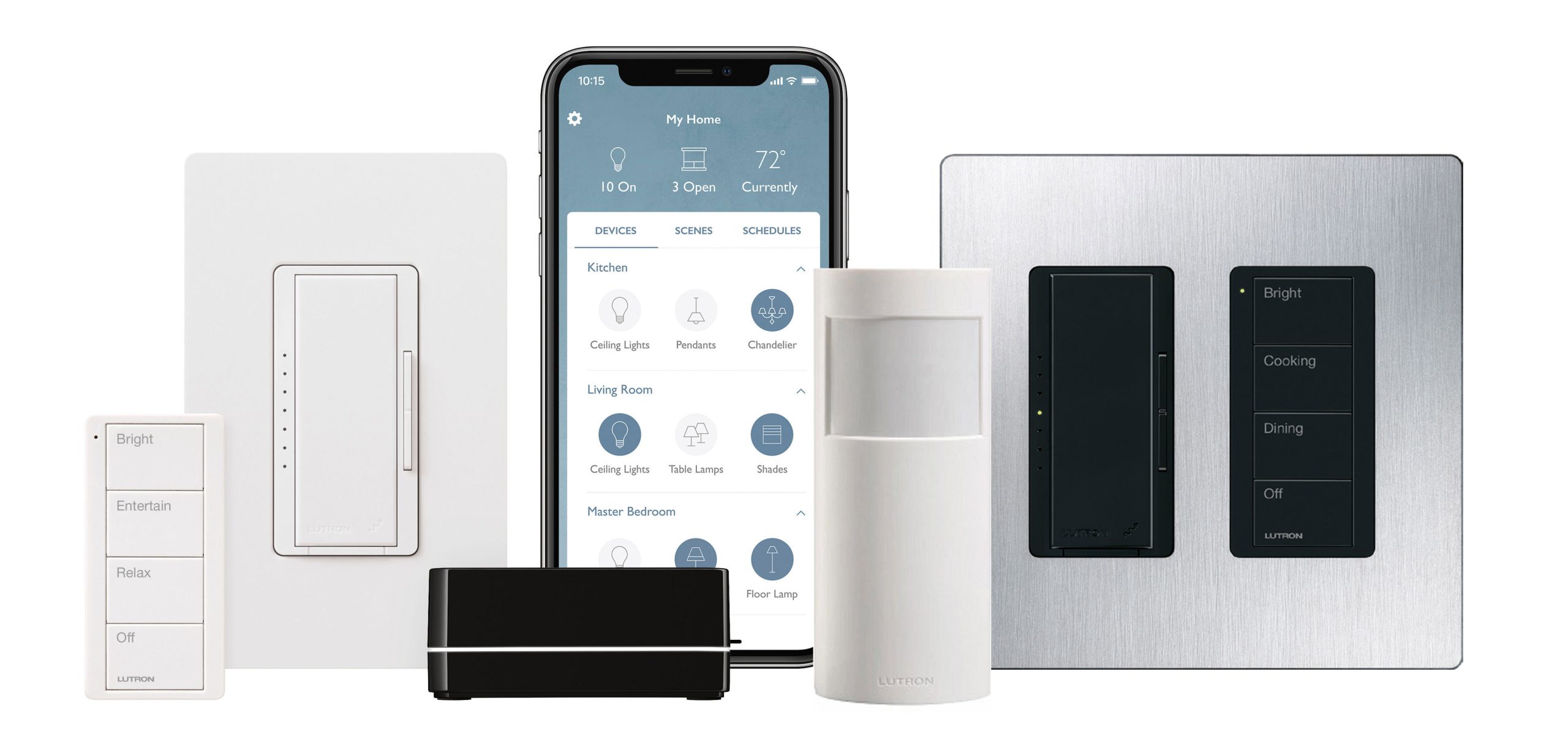 Enjoy personalized smart lighting and shade control for any home, any budget, with RA2 Select. Added convenience. More comfort. Enhanced peace of mind. Staying in control of your home, even when you're not there.
RadioRA 2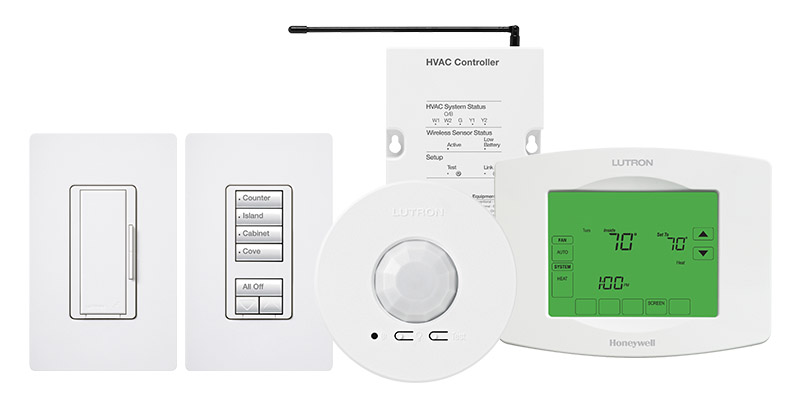 This expanded wireless total home control system gives you the ability to adjust the amount of daylight, electric light, and temperature throughout your home. The system also turns off standby power to small appliances when they're not in use.
Find Your Ideal Smart Lighting Solution
The Penco Electric & Generators team is here to help you find the best Wi-Fi smart lighting system for your Greater Chicago home. For more information or to request an in-home consultation and estimation, call us at 847-475-1231 or contact us online today!