Imagine being able to access your audio system from any room in your house. You could play music with a spoken request and enjoy the same high-quality sound no matter where you go, even extending your access outside to your patio or deck. When you upgrade to a smart audio system, you won't have to imagine those possibilities — you'll enjoy them yourself!
At Penco Electric & Generators, we install smart home audio systems across Chicago, offering improved control over your music listening experience and more. When you upgrade to a multi-room smart audio system, your entire family will enjoy the benefits of greater control over your auditory experience, and you get a system that learns your preferences and improves as time goes on.
Tom added a mesh WiFi system. He always does an amazing job. Spends time explaining and making sure everything is working before and after he leaves. I recommend Penco for all electrical and generator needs, as I use them for both. They do not disappoint.
AM Hanuszewicz
2022-01-25
I highly recommend Penco! Their electrician Tom K. was punctual, professional, clean-cut, courteous, extremely knowledgeable, and patient. He took the time to explain what he was doing, helping put me at ease during a stressful situation. He also deserves to be recognized for properly wearing a mask (nose and mouth covered) and wearing it at all times. Any mess was minimal, which he promptly cleaned up. He's a great representative of Penco! I will 100% use them again within a heartbeat. Fantastic job! Thank you!
George was thorough and didnt just settle on getting the job done but made sure it was done right.
We recently had a Generac system installed by Penco Electric. Their team of professionals couldn't do enough to ensure that we knew the process from start to finish. We couldn't have asked for a better group of installers. They explained and did what needed to be done and made sure that everything done was up to code for future local inspection. After completion, step by step instructions were given as what to expect from the generator. Great experience and highly recommended company.
Professional, courteous, and efficient are the main words that describe the staff at Penco Electric.
Smart Home Audio Systems Services in Chicago
People throughout Chicago, including residents of neighborhoods like Evanston, Glen View and North Shore, have embraced the convenience and simplicity of home audio systems. They appreciate the greater flexibility the systems offer, such as allowing you to listen to Pandora in one room while someone else streams Apple Music in another.
You can get surround sound and integrate high-quality speakers with the system, too. Select Penco Electric & Generators for services that include:
Installation: Our team always arrives at our appointments on time. We'll get your smart audio system set up quickly because we respect the constraints on your schedule.
Maintenance: If your system stops working or encounters other issues, you can use our services for repairs. We can also maintain the home audio system with regular check-ins to catch problems early and prevent them from worsening.
The Benefits of a Smart Home Audio System
Home audio systems work well in any home in the Greater Chicago area. We use the best brands to outfit your home with the outstanding sound quality you desire. Smart audio systems have many advantages, including:
Flexibility: You can change what you listen to quickly.
Convenience: They are easy to use and offer a simple way to draw sound throughout the house.
Ease of use: You can program these systems with your smartphone.
Plan ahead: Use an app to plan in advance when you know you want to listen to something, like a baseball game.
Why Use Penco Electric & Generators?
Penco Electric & Generators is an experienced partner that has assisted many people throughout Chicago with installing, servicing and maintaining their smart audio systems. Our professional and friendly crews can get the job done right the first time. We do it quickly, installing the best system to meet all of your needs. We can discuss the benefits of smart home services and suggest the right brand for your smart audio.
Explore some of our smart audio systems below.
Sonance Garden Series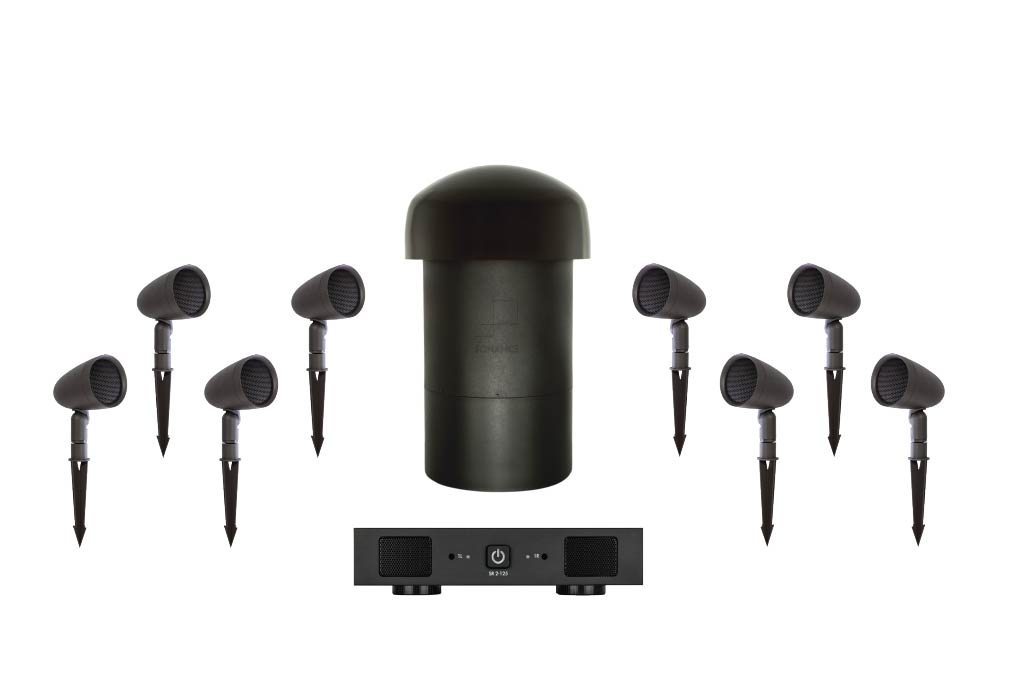 The Sonance Garden Series outdoor audio system brings premium quality sound to your backyard. This system covers areas up to 3,500 square feet and includes top-of-the-line satellite speakers and underground subwoofers that stay out of sight and stand up to any weather.
Sonance Patio Series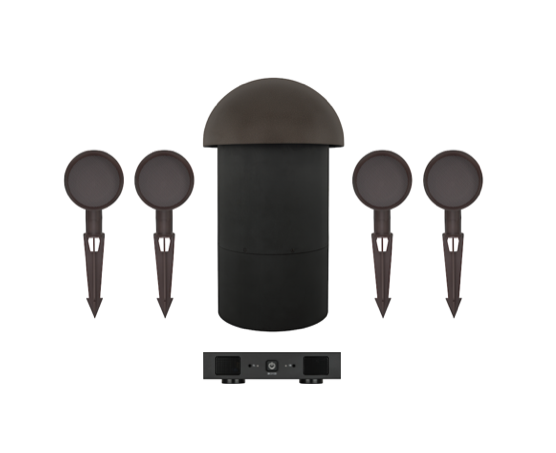 The Sonance Patio Series outdoor audio system covers up to 1,000 square feet. Enjoy premium-quality sound in your own backyard with top-of-the-line satellite speakers and underground subwoofers. These speakers stay out of sight and can stand up to harsh weather.
Find the Best Smart Audio Solution for Your Home
Let Penco Electric & Generators guide you to find the right system for your home. You'll enjoy the luxury of listening to the music you want anywhere in your home with our easy-to-install options. Contact us online today to learn more or set up a consultation by calling 847-475-1231.