Power for your home. Peace of mind for you!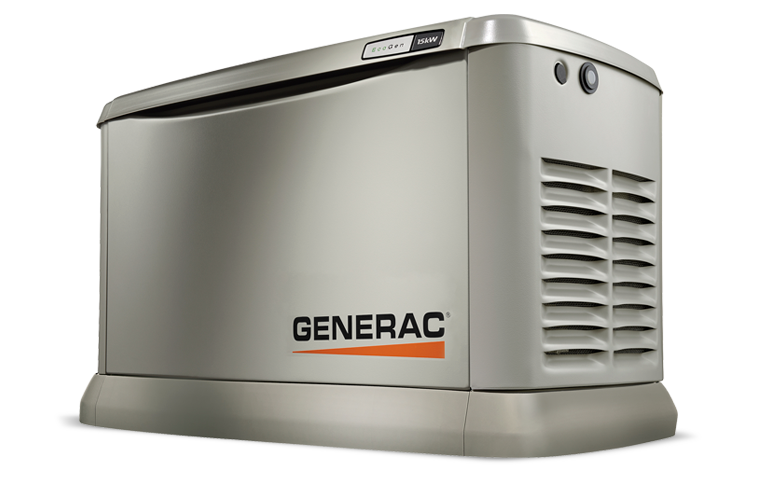 FREE 10-YEAR WARRANTY*
with your purchase of a Generac Home Standby Generator
A $1,035 value!
Offer valid now thru May 15, 2023
Nothing beats a Generac Home Standby Generator for ensuring your home has power during unexpected outages. And no one beats the FREE 10-YEAR WARRANTY offer during Generac's National Sales Event!
Simply purchase a Home Standby Generator from Penco Electric & Generators by May 15, 2023, and you'll receive the 10-year warranty FREE – that's a savings of $1,035!
Don't wait for the next outage – contact Penco NOW!
Request a free quote on the right generator for your home.
*Terms and Conditions: This promotion is only open to residents of the contiguous United States (excludes Alaska, Hawaii, Puerto Rico and U.S. territories) and Canada. Purchases must be made March 6, 2023 through May 15, 2023. Void where prohibited, taxed or restricted by law. To qualify for the promotion, the Generac automatic home standby generator must be (1) purchased within the promotion period and (2) installed and activated by June 25, 2023. The promotional offer is a free 10-year extended-limited warranty – a $1,035 US/$1,390 CAN value. Limit one per household. Warranty will be applied to generator at activation address, and will only be applied after the unit has been activated. The only Generac Generators that qualify for this special promotion are air-cooled home standby generators 10kW – 26kW. For a complete list of qualifying model numbers, please visit www.Generac.com/National. Refurbished products are excluded from this promotion. Promotion redemptions must be electronically completed by 11:59 p.m. PST on June 25, 2023 via www.Generac.com/National. All redemptions are subject to Generac's final review and approval. If a redemption is incomplete or fails to meet any of the terms and conditions, the promotional items will not be issued. Proof of purchase showing the qualifying purchase/signed contract date must be submitted to receive this offer. Generac recommends customers keep a copy of the requested forms for their records. All submitted proofs of purchase become the property of Generac and will not be returned. Generac is not responsible for lost, late, or incomplete redemption forms. Please allow six to eight weeks for processing and an additional four to eight weeks to receive your free 10-year extended warranty certificate. This offer is not valid with any other Generac sponsored promotion. Generac reserves the right to rescind and/or change this offer at any time without notice. Additional terms and conditions may apply. For questions related to eligibility and the status of your promotional items please visit www.Generac.com/National or call 1-855-388-3110 to speak with a Generac representative.