When it comes to finding a reliable generator, many homeowners turn to Penco Electric, Inc., for help with choosing the best one. We offer generators in every line, from the Core Power Series to the Guardian Series, with the Guardian automatic generator being one of our biggest sellers. We have been in the electrical services business for 25 years and are happy to serve the residents of River Forest and the surrounding areas with all of their generators and even their electrical needs. When it comes to electric, we can service the inside and the outside of your home. On the inside, our highly trained technicians can help with everything, from correcting code violations to dimmers and switches and from helping to troubleshoot and repair your existing wiring to recessed lighting installation and more. Our Generac generator sales include various types of standby generators and backup generators, so you have plenty of options.
On the outside of the home, we can install, fix and repair landscape lighting, whether it is low or high voltage, the installation and removal of gutter cable heating and doorbells and intercom systems. At Penco Electric & Generators, we feel all of our services should be about the customer. Let us help you keep your family from being in the dark, whether it's with our sales and services or our electrical help. Contact us for a free in-home estimate at your residence in River Forest.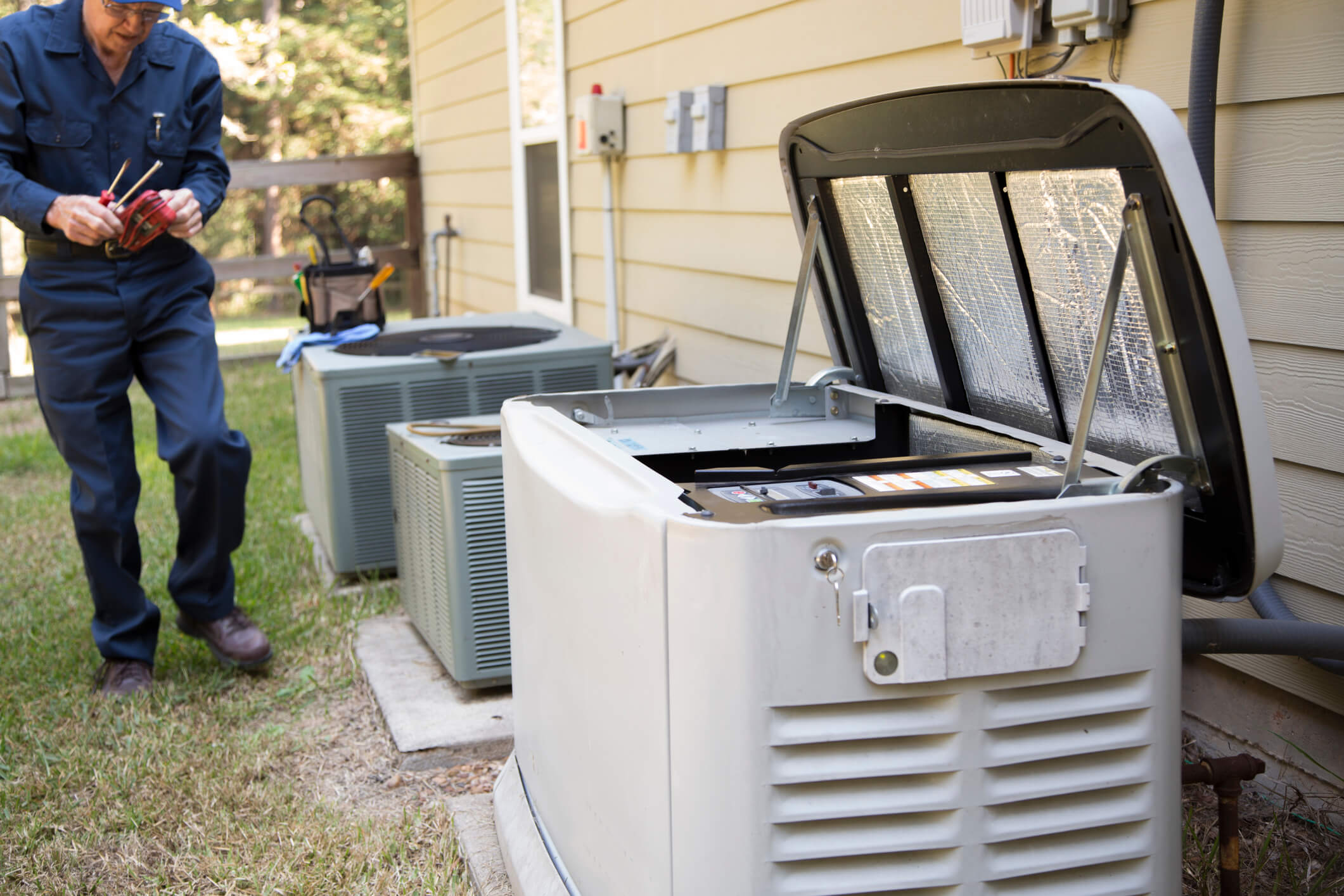 We Are Family-Owned
It seems that when a company is family-owned, they understand how important family is to the customers they serve. That's why we keep it all in one place, by not only helping you find the right generator for you, but by offering generator installation, maintenance, and repair services as well. The fact we are a Generac Elite Dealer puts us above the rest, because their line of generators is always top quality and affordable. We believe the customer should come first and that means supplying the residents of River Forest and the surrounding areas with the best service and the best products on the market today. We consider ourselves to be experts when it comes to the Generac line of generators and we bring that to you as our loyal customer.
Financing Options Available
We know paying out-of-pocket for a generator can put a drain on your finances, so we have several financing options available. We also accept all major credit cards. If you want to keep it all in one place, our service tech will offer a maintenance plan that fits your budget once you have paid and your installation is complete. We are here to help you with all of your generator needs and to keep you and your family out of the dark, no matter what disasters may come down the line.